Sometimes a meal can be completely transformed by just the right side dish. I mean you can have a plain chicken breast with a little seasoning and a plain vegetable or you can have a special side dish that really makes the meal a meal that you are still savoring after it's all finished. Many times the side dish is what makes the meal.
This
spicy pumpkin side dish
is one of my favorites any time of the year. We had it again last night. So good, either hot off the stove or cold the next day. I decided to post some of my favorite side dishes for you all as well as do a round up of other side dishes that I've found to share.
Zucchini Lime Salad
- refreshingly good
Browned Butter Squash
This one was incredible! Higher in carbs, but good alongside some cooked turkey or chicen breast to really spice up your meal.
Smokey Cheese Cauli-mash
Oh yes! Not just your ordinary faux-tatoes!
Fried Green Tomato recipes
by Carylyn Ketchum from "All Day I Dream About Food" - I've never done fried green tomatoes but now I want to.
Mushroom Mozzarella Bake
by Jennifer Eloff - mouth watering goodness.
Garlic Thyme Squash Noodles
by Peace, Love, and Low Carb - oh my!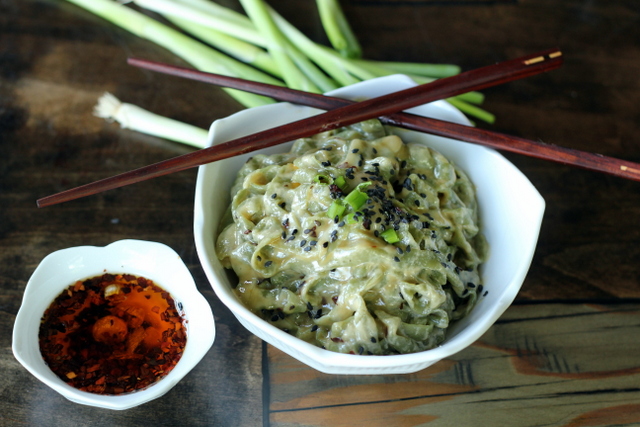 Sesame Noodles with Chili Oil and Scallions
, by Maria Emmerich - I'm getting hungry now!
Bacon Vinaigrette Marinated Asparagus
(and a grill give away if you check it out today) by Karen from Living Low Carb One Day At A Time.
Miracle Cauli-Tabbouleh
by DJ Foodie - Oh my yums!
Roasted Brussels Salad
by Lisa from 24/7 Low-Carb Diner - that looks amazing even if you don't think you like Brussel Sprouts!
Zucchini Hash Rounds
by Vanessa, from "Healthy Living How To" - definitely on my yum scale. Looks like Vanessa is also having a Vitamix give away that ends tomorrow!
Moroccan Style Radish Salad
using
preserved lemons
, by Judy Barnes from Carb Wars Blog - What a great way to use your radishes!
Jalapeno Popper Cauliflower Casserole
by Mellissa from "I Breathe I'm Hungry" - making my eyes pop out!
Happy eating!!!